Freuden means "joy" in German.
Toward the creation of a home community that connects the city and the farming village.
Our facilities let you experience a rich, beautiful, and idyllic farming culture.
Created as one of the practical exchange experience efforts between urban and rural communities,
these 60 parcels are the first of their kind in Japan.
Blooming flowers of spring, abundant fireflies of summer, bountiful harvests of fall, and pure serenity of winter.
Situated alongside a clear river, our facilities were designed after the Kleingarten in Germany.
Through the carefree stays here, we offer you peace of mind and plenitude by inviting you to experience the joy of farming and refresh your mind and body.
Each parcel has a cottage that accommodate the members, a vegetable garden, fruit garden, flowerbed, and lawn area.
Enveloped by beautiful nature, our members are rewarded with a pastoral life
enjoying growing vegetables, fruits, and trees, as well as flowers of each season.
Forums for communication between urban and rural communities include an assembly hall, a conversation room, a processing room where you can process things like miso paste, and a cooking classroom where non-member community residents can participate.
An amphitheater is available for a variety of events. We also have a shared-use garden.
Facilities
ACCESS
Conveniently far, yet conveniently close. About a 90-minute car ride from Kobe and Osaka.
By Car
・Closest Interchange:
 Takino/Yashiro Interchange on Chugoku Expressway
・About 60 minutes from Osaka and Kobe
・About 60 minutes from Himeji
By Train
・Closest Station: JR Nishiwaki-shi
 Take a 40-minute bus ride from Nishiwaki-shi Station and get off at Tawarada
By Bus
・Shinki Bus (operating between Nishiwaki Eigyo-sho and Ohya)
 Closest Bus Stop: Tawarada; and walk 5 minutes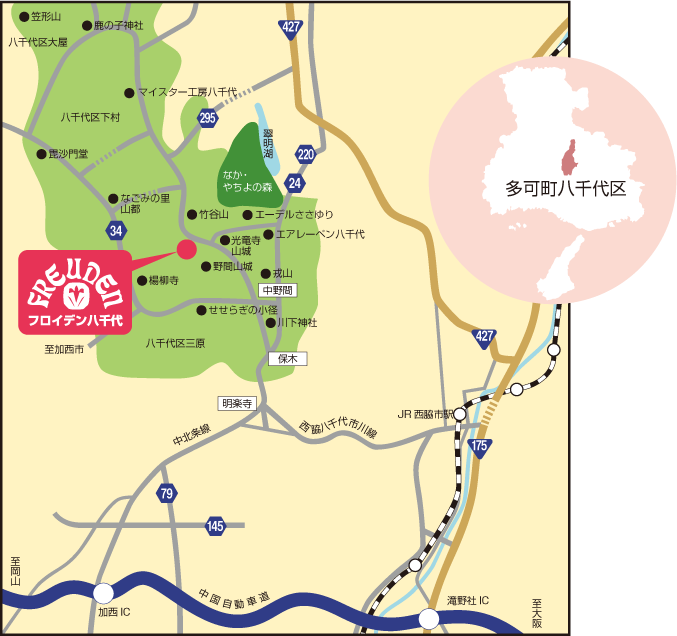 PERIPHERAL FACILITY INFORMATION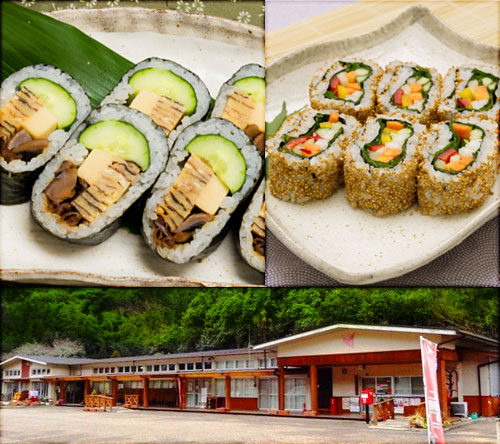 Meister Kobo Yachiyo
Nakamura, Yachiyo-ku
A complex functioning as a processing and sales center committed to home cooking, and as a cultural center. It is fondly known to the locals as a "convenience store of the rural community."
To view a web site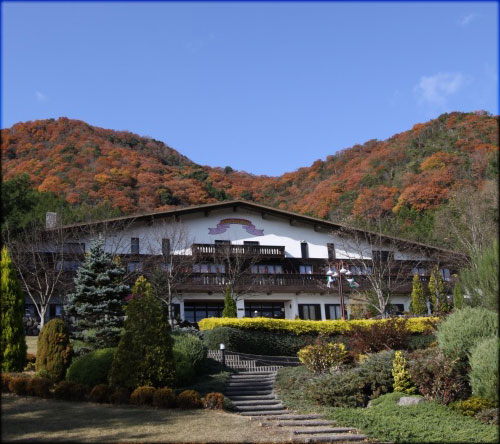 Edel Sasayuri
Nakanoma, Yachiyo-ku
An A-frame resort complex reminiscent of Bavaria in Germany.
To view a web site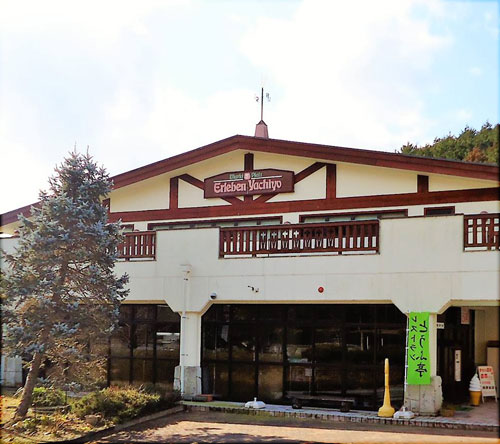 Erleben Yachiyo
Nakamura, Yachiyo-ku
This complex houses a restaurant that serves the Tofu kaiseki using home-made tofu, as well as offering guests opportunities to process tofu and to make soba noodles.
To view a web site